Climb Aluminum supplies food grade rectangle aluminum foil container, round aluminum foil containers, 3 compartment aluminum container, airline containers, turkey pan, BBQ pan, pizza pan, aluminum foil container for baking, aluminum containers with (plastic) lids, color aluminum foil containers, take out series etc.
Aluminum foil food container is widely used in aviation food, home cooking and large chain cake shops. Main uses: food cooking, baking, freezing, preservation, etc.
Aluminum foil food containers usually use 8011 aluminum alloy or 3003 aluminum alloy, and there are two kinds of plain foil and coated foil.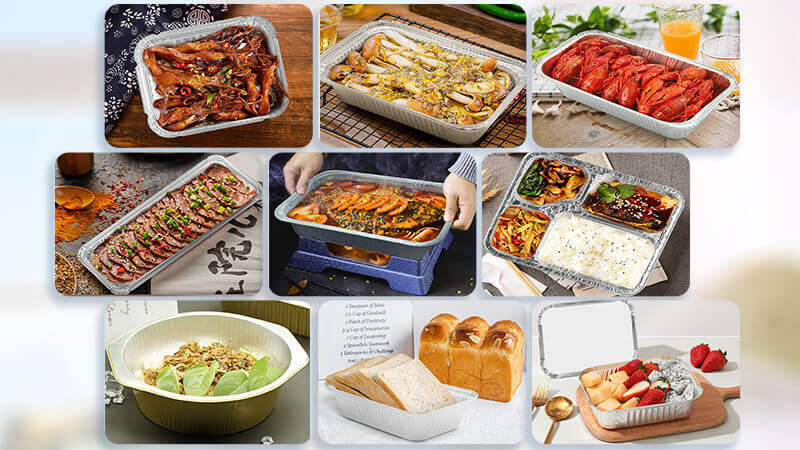 | | | | | | | |
| --- | --- | --- | --- | --- | --- | --- |
| Product Name | Top Outside | Top Inside | Bottom | Depth | Capacity | Thickness |
| Turkey Pan/ BBQ Pan/ Baking Pan | 57-95mm | 49-85mm | 30-55mm | 12-20mm | 20-86mm | 0.03-0.07mm |